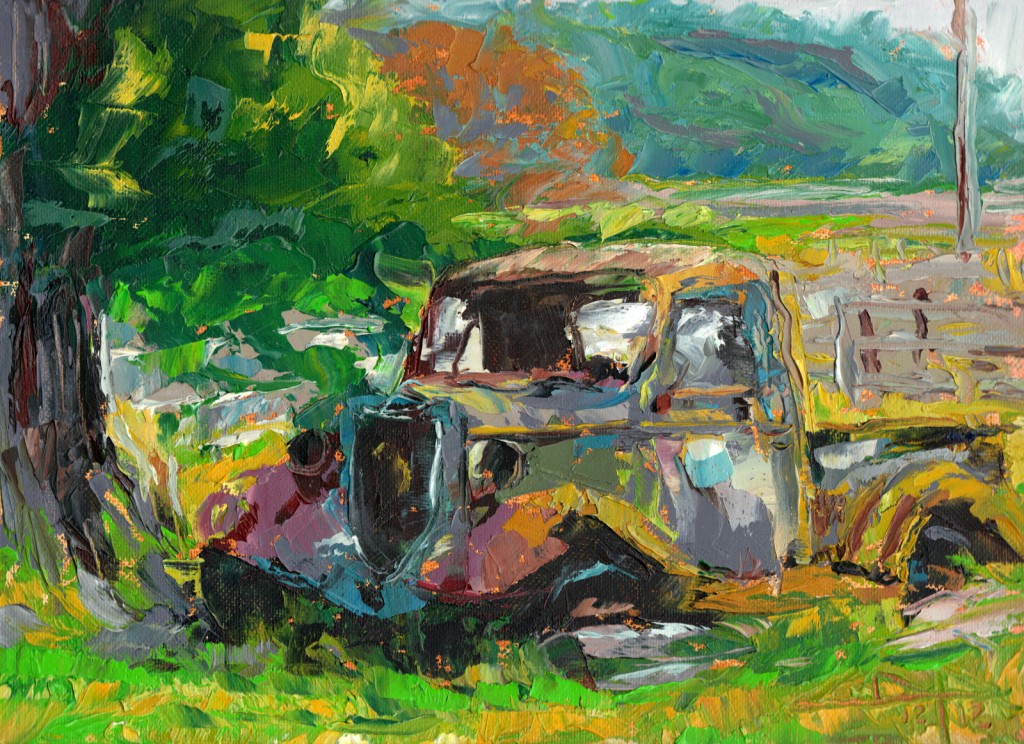 While driving around and getting lost on some country roads near Mount Vernon, WA I noticed this nice old truck someone had parked in their front yard as lawn art and I took a few pictures with my camera.
I painted this while using one of the pictures as inspiration.
This is an oil painting done with a pallet knife which allows for some pretty gnarly effects.