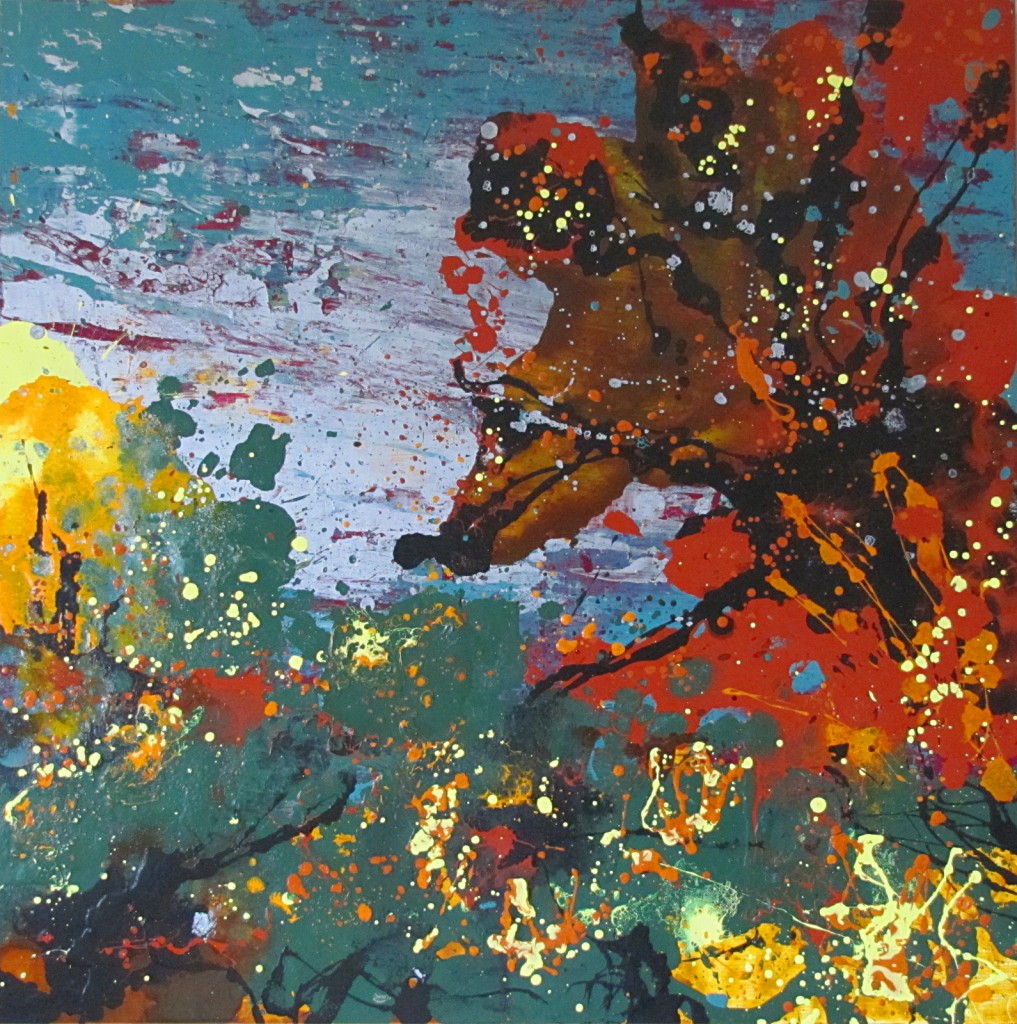 I got a hold of a bunch of automotive & industrial paints (real tough stuff) from my dad who owned a sandblasting and painting outfit. One of the paint systems he used was no longer available so all the leftovers from that system ended up with me.
I build a few 24″ x 24″ cradled panels out of ripped 2″ x 4″ boards and hardboard. Then I primed them with a few coats of gesso, laid them on a tarp in the garage and started throwing paint. I also used a small pancake compressor to blow the paint around allowing it to mix on the board. I loved doing these paintings and plan on doing more. My dad just closed up his business which means there's going to be a lot more excess paint to use up.
This painting was inspired by some photos I took along Stratford Road close to road 10 N.E. I see new things each time I look at this one, like the exploding green bear in the background. See his head popping off? What do you see?