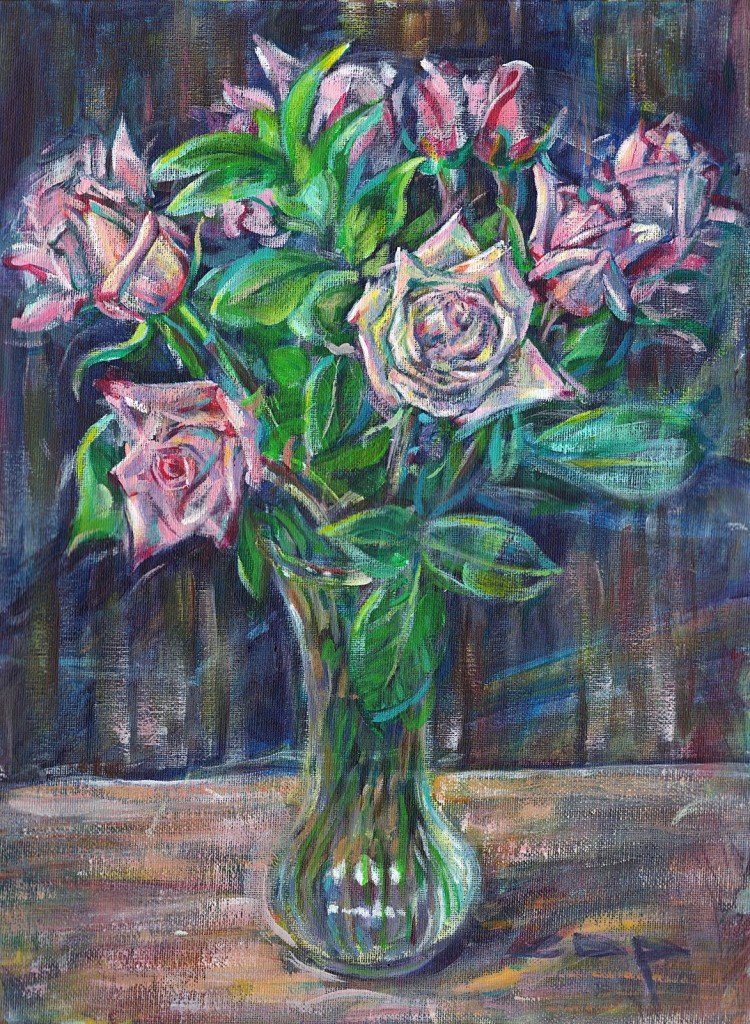 My wife got these roses for a thank you from a student she worked with. They weren't in the house long before I decided they really needed to be painted. I knew theses flowers would soon die and go away, but by painting them they live on!
This was the first time I've tried to paint roses and it was quite a challenge. I don't have any of those one-swooping-brush-stroke-pedal techniques, so I just do what I do and tried my best to capture these beautiful shapes. The finished painting ended up having a kind of wispy translucent quality as though there is some kind of breeze blowing them around.
For the set up I put the dog's pillow behind the flowers for a background. I originally had the table edge going at an angle and you can still see it in the background.
One other funny thing to note is a lot of times about half way through a painting, without even trying, I'll see some kind of face. Can you find the face I see in this painting? Here's a photo of the set up.