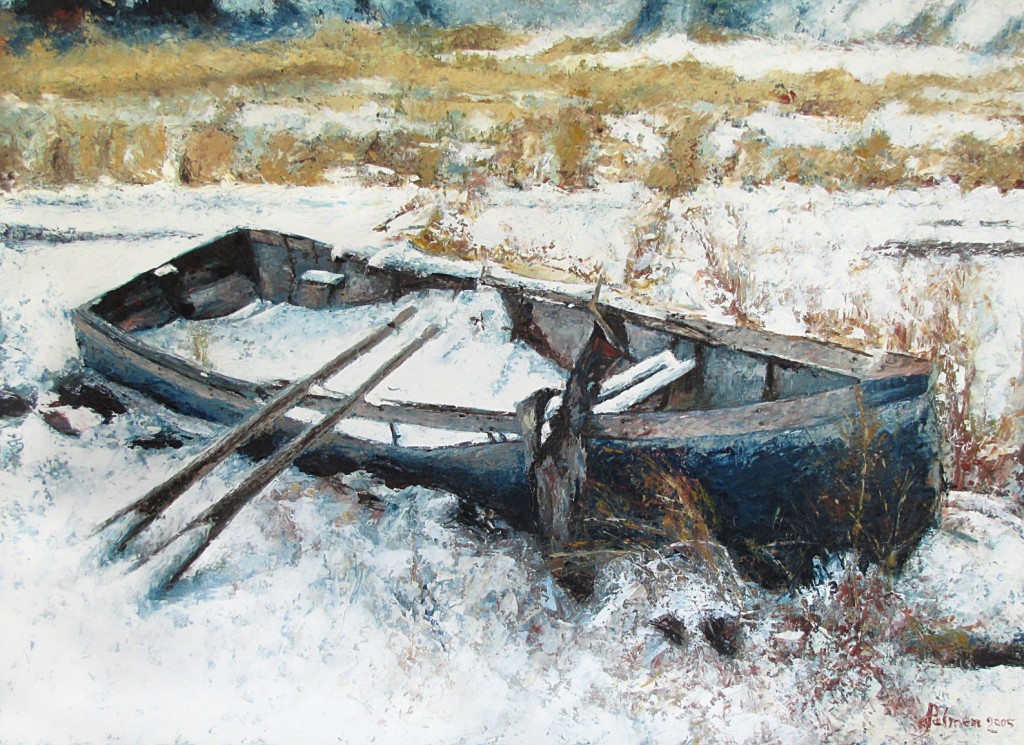 Here's some lawn art! This boat happens to be displayed in our front yard. Why? Because it's a funky old boat and I love it. The questions I ask is where'd it come from, who used it and how the heck did I end up with it? Actually, it came from my mother-in-law's place out in Marlin, WA. Someone was trying to use it as some kind of planter and we dug all the dirt and weeds out, threw it in the truck and brought it home. Not sure whose it was before that.
This painting is somewhat of a transitional painting for me. This is when I was still painting solely from photos and I was trying to make the painting its own instead of copying the photo exactly. The photo was great but the painting needed to be something else; something beyond the photo. By using only a pallet knife and keeping the paints relatively thick it helped me to focus more on the painting and not worry so much about painting every detail in the photo. I did this back in 2005 and it just recently won Honorable Mention and People's Choice awards at the 2012 Soap Lake Winterfest Art Show!
We brought the boat home about 10 years ago and it's still out in the front yard. Only now it's nicely landscaped and has ornamental grasses and grape vines growing around it. Maybe someday I'll paint it again.